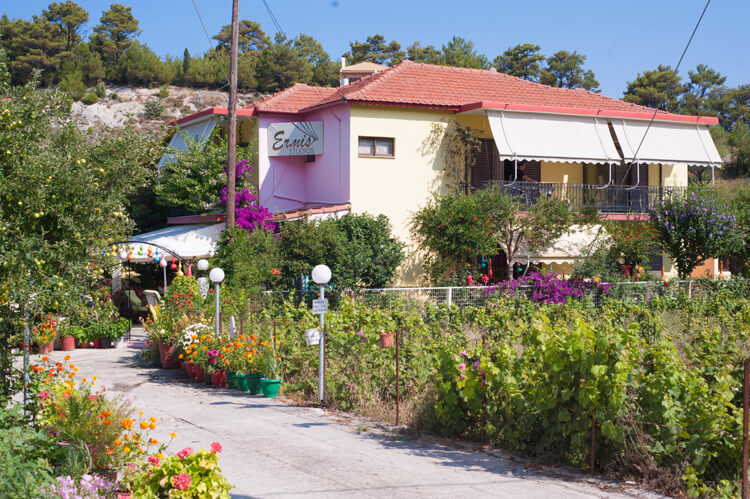 The Residence
The studios Ermis complex is located in the southwestern side of Lefkada, at the village Kalamitsi.
The residence is surrounded by greenery and colorful flowers which provide the necessary environment to achieve peace of mind and inner calm. It consists of two floors and a yard that is accessible by all the ground-floor rooms.
On the other hand, all the 1st floor rooms have their own balcony equipped with a table and chairs in order for you to enjoy your breakfast, coffe or drink!
The apartments are fully equipped and well appointed to be friendly with the visitors.They have kitchenette, fridge, television, air condition, wireless internet and their own bathroom. They also have access to the outdoors (balcony or yard) that offers images of particular aesthetic beauty. As far as vehicles are concerned, the complex provides free-of-charge parking for all its customers.
The village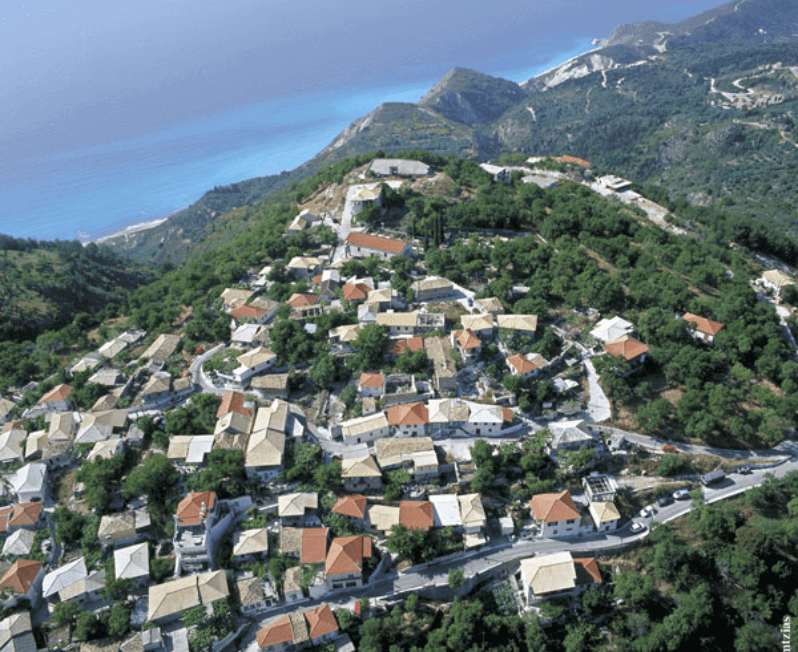 Located in the southwestern side of the island, Kalamitsi is one of the oldest villages of Lefkada. Its location was selected in order not to be visible by the sea and consequentlyto be less exposed to pirate raids.
In a distance about 23 kilometers from the city of Lefkada and 401 meters above the sea, Kalamitsi is one of the most ideal places for a visitor to stay, combining the quiet environment of the village and the short distance to the island's greatest beaches.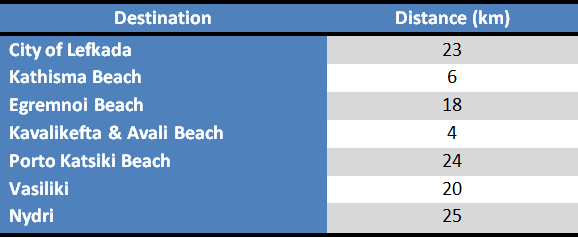 In the village you will find all the necessary for your daily needs. Specifically,a lot of taverns and restaurants, a couple of cafes and mini markets. Furthermore, in a close distance, in the village of Agios Nikitas (a 10' minute drive), you can find a pharmacy.
The complex of studios Hermes guarantees its guests relaxation in a cool and friendly environment.